NUTRITION CONSULTANCY SERVICES
We are providing premium level nutrition consultation services to our clients to achieve their health and transformation goals.
At Health & Nutrition Lounge, we believe that a healthy diet is the foundation of a healthy life. Achieving your weight loss goals, overcoming micronutrient deficiencies, and reversing chronic non-communicable diseases requires a thoughtful eating plan. Our team of qualified clinical dietitians and sports nutritionists are here to help you achieve your goals by analyzing if you are consuming an adequate amount of nutrients for good health.
Clinical nutrition is the practice of analyzing how nutrients in food are processed, stored and discarded by your body. Our dietitians assess your nutritional needs based on your family and medical history, lifestyle, and biochemical tests in order to develop a customized nutrition care plan (NCP) as per the medical nutrition therapy.
Whether you are seeking help with managing your weight, reversing a chronic disease like PCOS, diabetes or heart disease, our dietitians will work with you to develop a tailored plan that takes into account your unique nutritional needs and goals. We will provide you with the knowledge and tools you need to maintain a healthy diet that supports sustained energy throughout your workouts and daily activities, ensuring you have the foundation for a healthy and fulfilling life.
WE PROVIDE DIET PLANS & CONSULTATION FOR:
At Health & Nutrition Lounge, we offer a range of clinical nutrition services to cater to your unique health needs. Our qualified clinical dietitians and nutritionists are experts in managing various medical conditions such as weight management, anemia, osteoporosis, PCOS, arthritis, IBS, hormonal imbalances (hypo & hyperthyroidism), post-operative nutrition (NG & PEG diet plans), anxiety & depression, infertility, diabetes, high blood pressure, and other micronutrient deficiencies and lifestyle disorders.
We provide personalized nutrition care plans (NCPs) based on a thorough assessment of your family and medical history, lifestyle, and biochemical tests. Our aim is to develop a tailored nutrition plan that meets your individual needs and supports your overall well-being. Our approach emphasizes the importance of balanced nutrition for sustained energy throughout your workouts and daily activities, which is essential for achieving meaningful and long-lasting weight loss, disease reversal, and optimal health.
Whether you are looking to manage a medical condition or simply improve your overall health and well-being, our clinical nutrition services can help. Contact us today to schedule a consultation with one of our experienced clinical dietitians or nutritionists.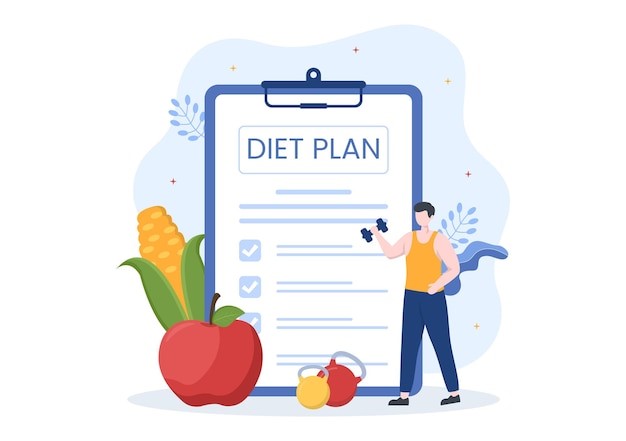 Consultation Fee: Rs. 2000/-
Consultation with Customized Plan Only: Rs 5000/-
Body Transformation Program (Weight loss & Gain)
PKR 6000 /- (Per Month)
One to one consultation with dietitian
Nutritional Assessment
Customized Nutrition Plan
Customized Exercise Plan (Home / Gym based)
Regular Progress Monitoring & Evaluation
Quarterly follow ups
24/7 WhatsApp support
"He is a good person he really help me to lose my w8 my w8 is 96 kgs he give a well-balanced diet plan which i follow and i lost around 32 kgs i am.not starving and no weakness thankyou soo much and also he is a good listener and very understanding person"
"I wanted to lose weight in a consistent manner with a diet plan that was easy to implement and execute on a regular basis (no fancy diets with lots of ingredients).
Dr. Zain made a great diet and exercise plan. I lost 14kg in two months."
"Worried about my increasing weight and cholesterol but team Health & Nutrition Lounge handles my situation very well "