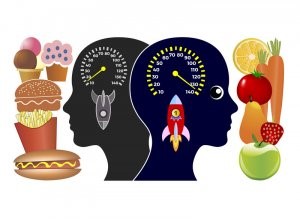 LEARNING OUTCOMES
Understanding the link between nutrition and psychological well-being: Students should be able to explain the connection between what we eat and how it affects our mood, emotions, and behavior.
Identifying the key nutrients that affect mental health: Students should be able to identify the essential nutrients that play a role in maintaining optimal mental health, including vitamins, minerals, and omega-3 fatty acids.
- Nutritional Psychology
- Nutrition for Mental Health
- Food & Emotions
- Eating Disorders
Duration: 2 Weeks
Fee: Rs 3000/-
"JazakAllah!
My course journey with HEALTH AND NUTRITION LOUNGE was amazing. It has polished my skills very differently. The course load was manageable and the timings were flexible. I didn't feel any hesitation to clarify my any query as the course instructor was very much professional. Hoping to take more courses from here "
"Thank you for all your efforts. It was such a great n lovely Experience.
Really fruitful & informative. Honored to be a part of such marveloous sessions. The best thing is that everything is a click away. No need to go any where, no need to specify timing.
Everything is upto the learner.
"