DISEASE REVERSAL PROGRAMS
We are providing premium level nutrition consultation services to our clients to achieve their health and transformation goals.
DISEASE REVERSAL PROGRAMS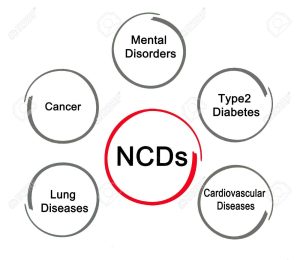 At Health & Nutrition Lounge, we believe in the power of nutrition to prevent and cure diseases. As the famous quote goes, "The doctor of the future will no longer treat the human frames with the drugs, but will rather cure and prevent disease with nutrition." With this philosophy in mind, we offer various disease reversal programs for individuals suffering from obesity and Non Communicable diseases such as diabetes, dyslipidemia, PCOS, heart disease, and micronutrient deficiencies.
Our disease reversal programs are designed to help individuals regain control of their health and reverse the negative effects of these diseases through targeted nutrition and lifestyle interventions. Our team of expert nutritionists and dietitians work with each client to create a customized program that is tailored to their specific needs and goals.
We understand that managing chronic diseases can be challenging, but our programs are designed to provide comprehensive support and guidance throughout the process. Our goal is to empower individuals to take charge of their health and achieve long-term success through sustainable lifestyle changes.
If you are looking to take control of your health and reverse the effects of chronic disease, our disease reversal programs may be the solution you have been searching for. Contact us today to learn more about how we can help you achieve your health and wellness goals.
Disease Reversal Program (3 Months Plan)
PKR 18000/-
One to consultation with dietitian
Nutritional Assessment
Customized Nutrition Plan
Customized Exercise Plan (Home / Gym based)
Regular Progress Monitoring & Evaluation
Quarterly follow ups
24/7 WhatsApp support
"I have been into exercise for more than a decade and half and have encountered many dietitians, but have need met someone like Dr. ZAIN. An absolute gem and very well aware of what he does, deep insight knowledge of his field make him extra ordinary and on top of everything. He serves his clients with utmost priority and follows up as so regularly that at one point a dumb most person would simply start doing anything just by seeing his dedication and devotion. He was available and approachable throughout my diet plan and not only he prepared a plan but also give complete time to make his client understand of what he is she is eating and how it will affect. I had been struggling to cut down my stubborn fat and after having sessions with Dr. Zain a noticeable effect was observed with in just two weeks. Highly recommend and my all best wishes for him. Guys remember he doesn't have a magic stick you really need to listen and follow him and result will be visible in just a matter of a weeks."