Pre & Post-Operative Nutritional Management
Pre & Post-Operative Nutritional Management
Pre & Post-Operative Nutritional Management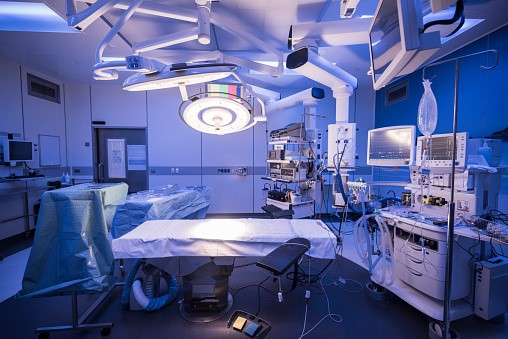 LEARNING OUTCOMES
In the field of healthcare, surgical procedures are a common occurrence in secondary and tertiary healthcare setups. Proper management of pre and postoperative nutrition is crucial for prevention and better recovery of patients undergoing surgery. For nutritionists and dietitians, it is essential to have a thorough understanding of pre and postoperative nutrition management to ensure patient safety and successful recovery in critical situations.

Our course on Pre and Postoperative Nutrition Management is specifically designed to equip healthcare professionals with the necessary techniques and procedures for managing the diet of patients before surgery, including the importance of IV support and the management of NPO (nothing by mouth) status. The course also covers essential aspects of postoperative nutrition management, such as breaking NPO, introducing dietary practices to patients, and providing oral or tube feeding support. The monitoring and evaluation of patients' conditions are also emphasized throughout the course.

Moreover, the course focuses on several surgical procedures as case studies, including general and laparoscopic surgeries, urology, gynecology and obstetrics, head and neck surgeries, and more. By enrolling in this course, healthcare professionals can enhance their knowledge and expertise in pre and postoperative nutrition management and improve their patients' outcomes.
Overview to the basics of clinical nutrition
Common terminologies used is clinical practice
Basics principles involved in surgery
Preoperative nutrition management
Breaking of the NPO after surgery
Planning of diet after breaking NPO according to the nature of the surgery i.e Oral, IV & tube feeding support
Monitoring and evaluation of patient's progress
Case Study
Transitional and Modified diets according to the patient's condition
Planning of customized plan for surgical patients
Supplemental support
Case Study
Tube Feeding, Calculations, implementation and monitoring
Feeding formulas and planning of customized feeding plan for post-operative patients
Case Study
Duration: 4 Weeks
Fee: Rs 6000/-
"JazakAllah!
My course journey with HEALTH AND NUTRITION LOUNGE was amazing. It has polished my skills very differently. The course load was manageable and the timings were flexible. I didn't feel any hesitation to clarify my any query as the course instructor was very much professional. Hoping to take more courses from here "
"Thank you for all your efforts. It was such a great n lovely Experience.
Really fruitful & informative. Honored to be a part of such marveloous sessions. The best thing is that everything is a click away. No need to go any where, no need to specify timing.
Everything is upto the learner.
"