PROFESSIONAL PERSONALIZED NUTRITIONIST
Duration: 36 Hours (2 Months)
Personalized Nutrition is designed to serve healthcare professionals to expand their understanding and practice of person-centered nutrition. It attracts great interest to nutritional therapists, as well as other health professionals including Doctors, Pharmacists, Nurses, Aids, Nutritionists, and complementary therapists. This course can also be taken by qualified non-health care individuals that work at the point care to enhance their knowledge on nutrition for patients.
This course concludes with guidance on how to work with clients. Personalized Nutrition focuses on the basic understanding of the relationship between food and nutrition, and the foundational science involved in developing personalized nutritional meal plans for individuals depending on their health and their lifestyle and to reduce the risk of chronic as well as other diseases and ailments.
Course Learning Outcomes:
Knowledge Outcomes
Principles of personalized nutrition
Role of different food groups and their importance?
Different types of meal plans.
Nutrition involved in the management of diseases
Working with clients
Design customized meal plans
Abilities Outcomes
Understand personalized nutrition
Able to compliment nutrition with client's health and lifestyle
Communication with the clients effectively
Should be able to make sure and do follow-ups with clients to see their outcomes of the designated meal plans after a few days or weeks.
Skills Outcomes
Personalized nutrition advisor
Work with different clients
Create customized meal plans
Communication skills
Group presentation skills
Teaching and Learning Methodology
This course will build on presentations, videos, readings, case studies and assignments.
This course rests on several components – self-study, case discussions, interaction, as well as implementing Strategies to practice and application in the subject area:
Self-Study
Student-Instructor
Interaction online.
Discussion of selected questions, finding of examples, answering of questions etc.
Group Discussions.
Group project to practice and for application of concepts.
Preparation of short assignments.
Final report/project and discussion on a selected topic.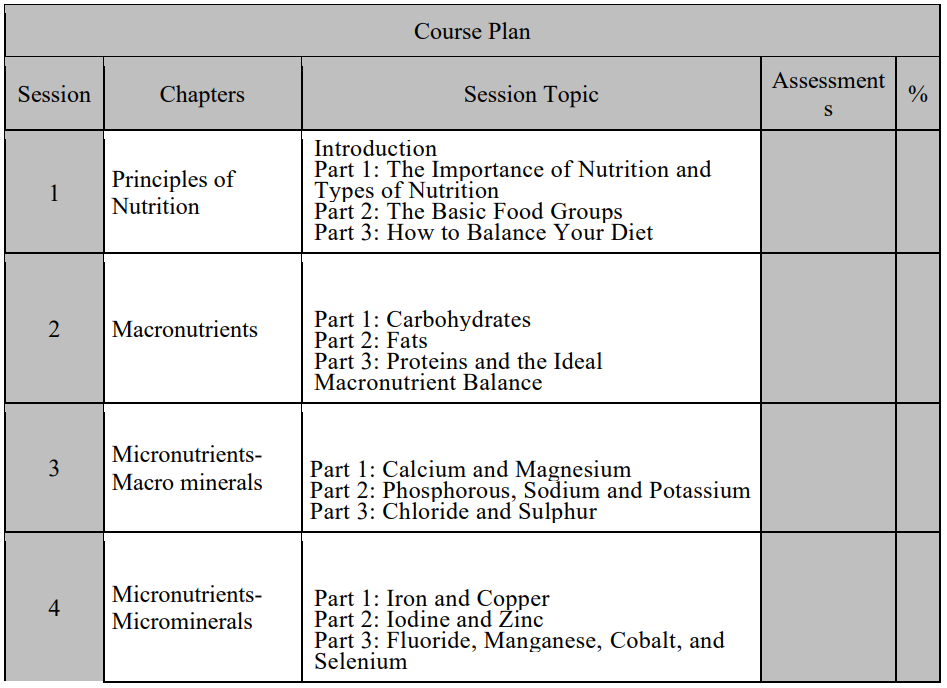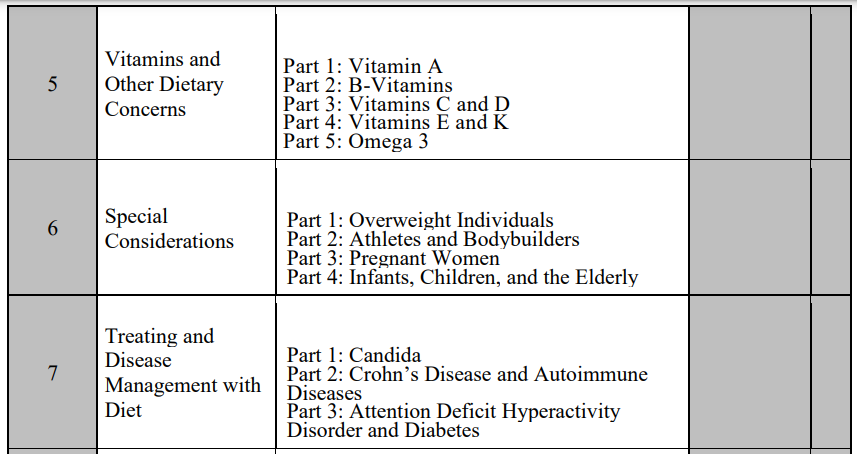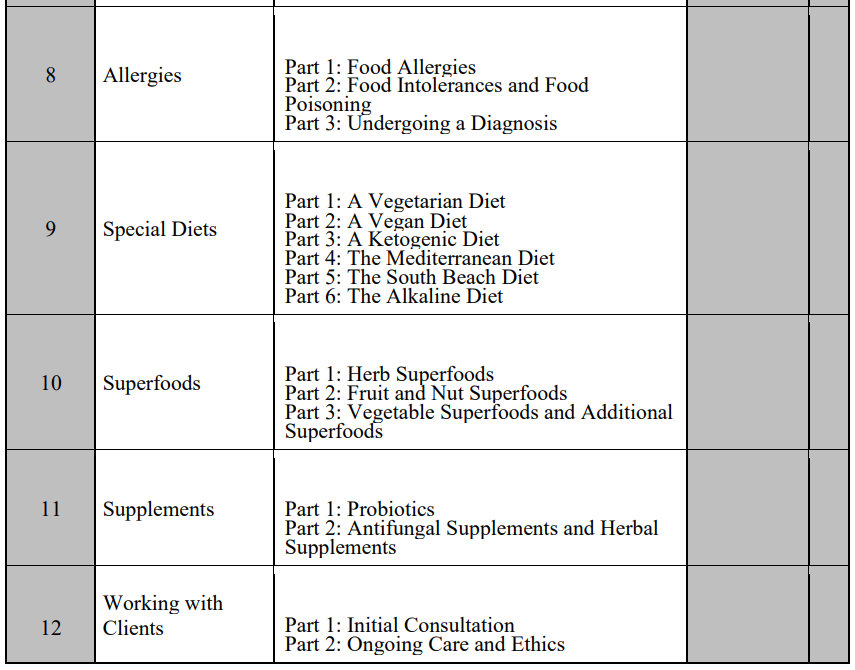 Program Fee:
- Pakistani Candidates: PKR 20,000/-
- Overseas Candidates: USD 150/-